Wushun 6.35 mm X 0.7 mm Cold Drawing Single Wall Coated Copper Steel Bundy Tube To Protect Rust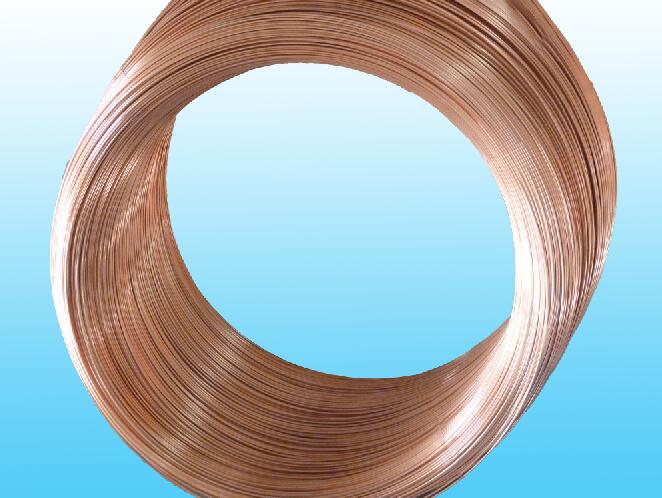 Wushun 6.35 mm X 0.7 mm Cold Drawing Single Wall Coated Copper Steel Bundy Tube To Protect Rust

0086 519 86233778
Product Detail
single wall welded steel pipe
Technical specification: Cold drawing precise single welded pipe

Dimension

Size tolerance

Performance of machine

Pipe diameter x wall thickness

mm

OD tolerance

mm

Wall thickness tolerance

mm

Tensile strength

mpa

Yield strength


mpa

Elongation
δ%

Φ4×0.5

±0.08

±0.08

≥290

≥180

≥25

Φ4.76×0.6

Φ4.76×0.65

Φ6×0.6

Φ6×0.65

Φ8×0.6

Φ8×0.65

Φ8×0.7

single wall welded steel pipe Product features:

◇With good mechanical properties, it is conducive for subsequent processing and molding processes.

◇With excellent surface coating performance, it is capable of electrophoresis coating and spraying processing on the steel pipe surface.

◇

With high inner surface cleanliness, suitable for refrigeration systems using 600a and 134a refrigerants
| | | | |
| --- | --- | --- | --- |
| Outer Diameter: | 4.76mm | Wall Thickness: | 0.7mm |
| Mechanical Propertie: | To Protect Rust | Surface Treatment:: | Coated Copper |
| Application: | Wire-tube Condenser, Evaporators Etc | Tensile Strength: | More Than 290 Mpa |
| Yield Strength: | More Than 180 Mpa | Elongation: | More Than 25% |
Application:
Precise Welded Single Wall Steel Bundy Tube is also important part of refrigeration system ,mainly used in refrigerator, freezer ,condenser, evaporator etc.
The steel bundy tube has been widely used in the refrigerator for more than 20 years. From the practical application, the steel bundy tube is successful in the refrigerator and the quality is reliable.
First, the steel bundy tube can greatly reduce the cost of the refrigerator condensing tube;
secondly, the strength of the steel bundy tube is much ahead of the copper tube, which can effectively reduce the deformation of the refrigerator condenser product during transportation and use, and improve the service life of the refrigerator.
Immediately Consult
Tag:hot galvanized steel tube,double wall steel pipe for compressor,single wall welded steel pipe
New Products
Other Products